The Reeve Foundation

A UX and Visual overhaul of an important resource for people living with paralysis

The Christopher & Dana Reeve Foundation's website is both a hub for the charity's mission, news, and fundraising, and a huge set of resources and tools for people with paralysis seeking information.


Working closely with a content strategist I was responsible for defining the visual design and assisted with the primary UX and navigation patterns across the site.

At the start of the project the focus was cataloguing, sorting, and reorganising the content on the site.

Once this had been mapped out, a lot of my time was spent finding simple, functional ways to house the different types of content by designing a range of touch friendly, responsive content blocks and page templates which could adapt to varying amounts of content across the site.

I worked closely with our front end developer at this point to ensure module styles were robust and flexible. Moving quickly between iterations of the design in photoshop, and experiments in the browser.

Navigation also needed a tactical approach due to the large number of items involved and we settled on slight different treatments for desktop, tablet, and mobile. I also assisted with streamlining certain paths users took through the site, including the 'Find a Resource' journey, and the entry point to making a donation.

Full write-up in the works.


The homepage

Sample mobile screens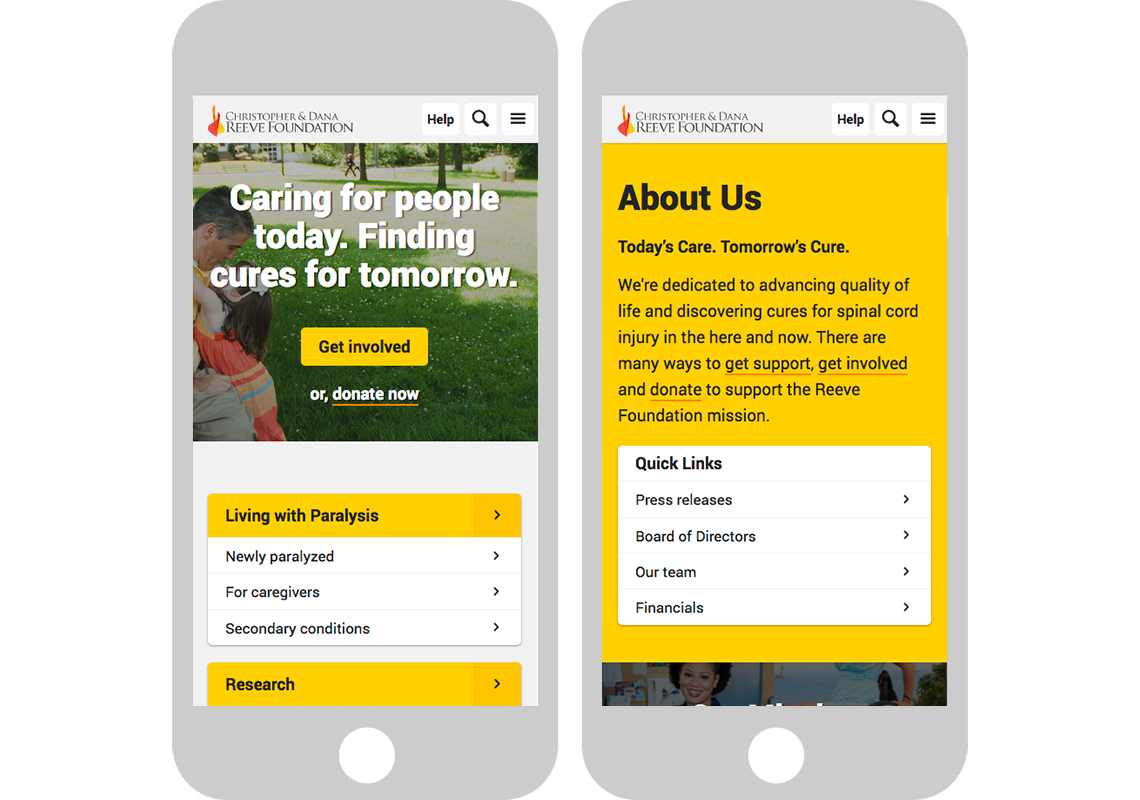 Style tiles exploring visual design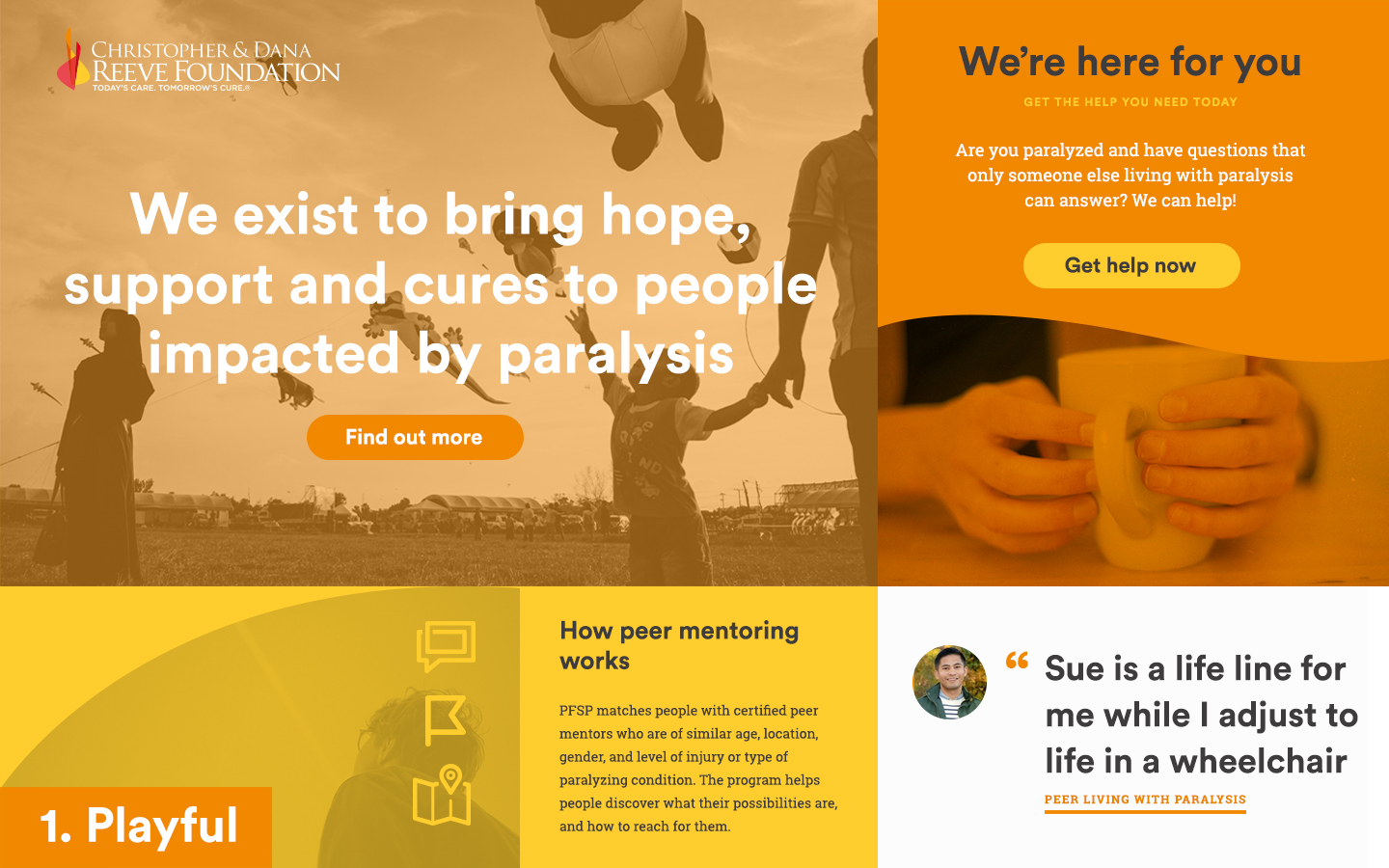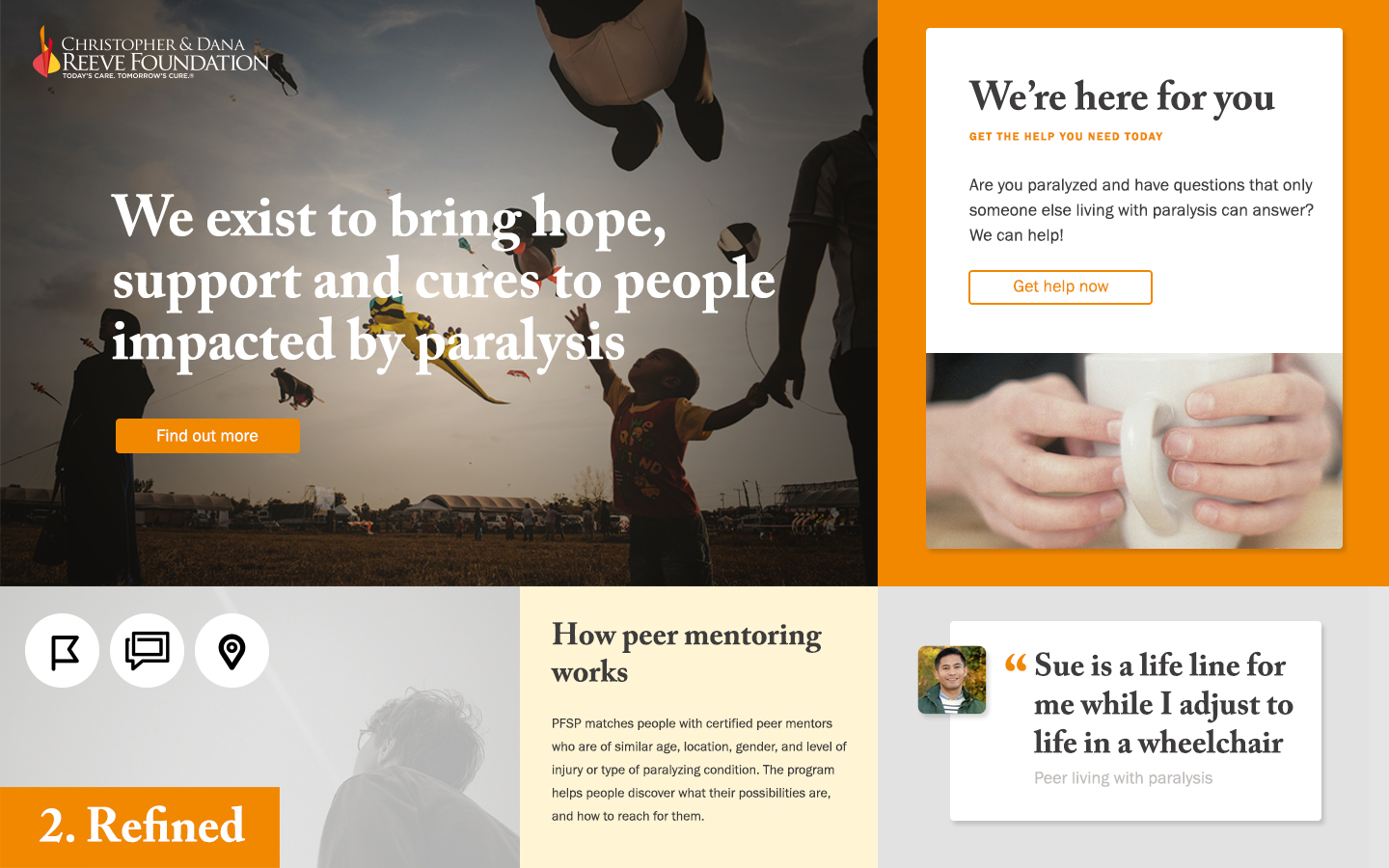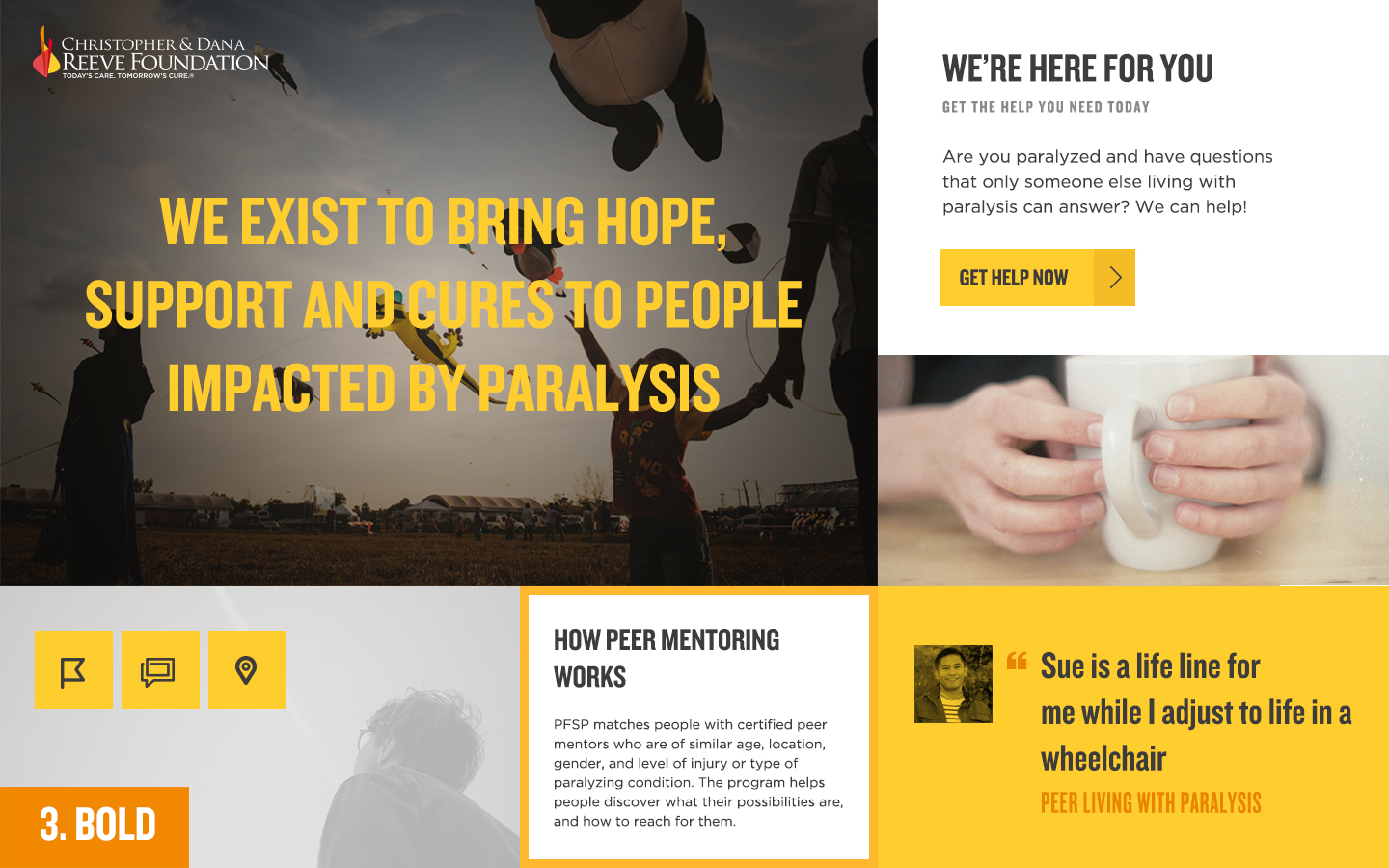 For context, the old site
An out of date, unresponsive design with content that was near impossible to navigate.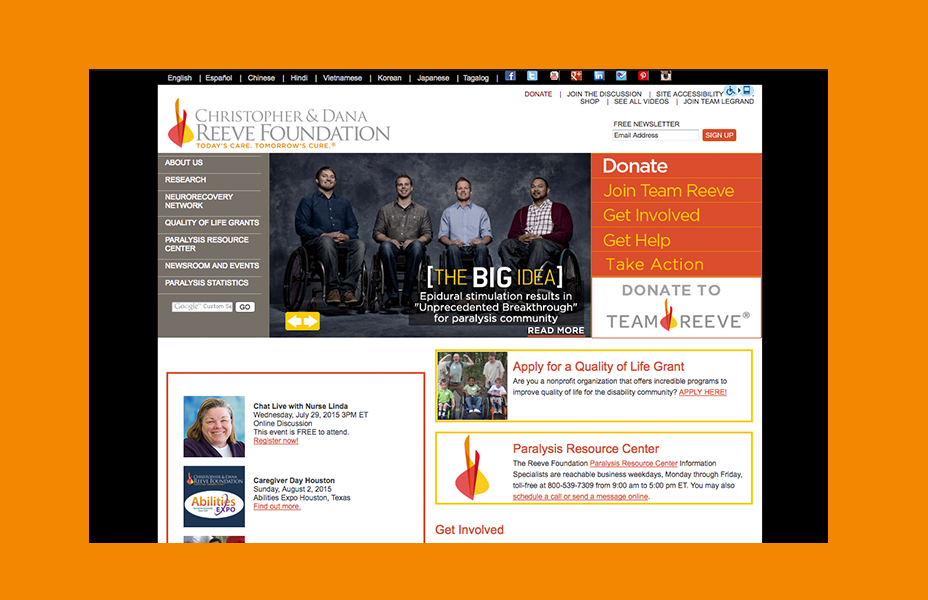 ↢ Prev project
Brand / Illustration
Next project ↣
Universal Music